October 6, 2022
10:00am - 2:30pm US Central Time
3:00pm - 7:30pm GMT
Via Zoom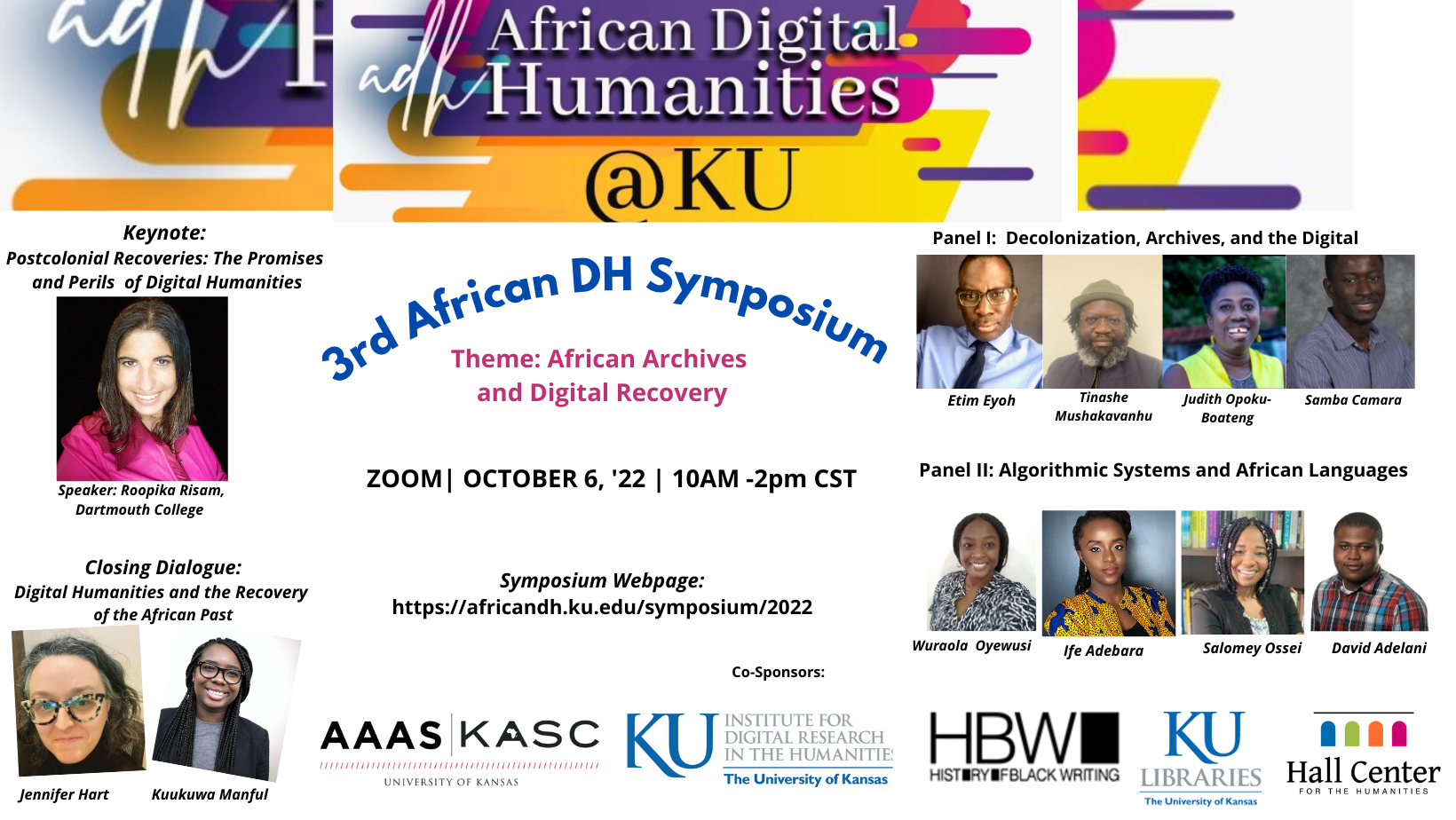 About
This year's symposium focuses on two broad questions that revolve around the recovery of African archives through algorithmic systems and computational methods more broadly.
The presentations will center on the roles of digital technologies in recovering the African archive, with the archive framed beyond its traditional institutional sense to include archival principles and practices that underpin the recuperation of African narratives and agency. From historical records to linguistic and cultural productions, algorithmic infrastructures are emerging as important technologies of recovery that invite us to consider how digital humanities methods and praxes invigorate African studies scholarship. Following Kim Gallon, recovery indexes a means by which African and Black people living in the digital era recapture the past and make it legible to foster community and restore Black people's humanity. We anticipate that our speakers may speak to this sense of recovery in their own digital projects.
The symposium will be keynoted by Dr. Roopika Risam who speak on postcolonial digital humanities, after which two panels will follow.
Our first panel focuses on the digital archive and explores how African DH practitioners push back against extractive digital projects on Africa's endangered archives. Speakers will also address digital recovery initiatives that marginalize African voices.
The second panel will explore African Natural Language Processing (NLP), as well as computational humanities and linguistic projects that are often not legible in histories of the digital humanities.
Together, these panels and the various discussions to follow will aim to foreground projects and perspectives that draw on digital humanities methods and approaches, particularly historical and ongoing work by African scholars whether on the continent or in the diaspora, including work that values collaboration and the importance of the digital cultural record to local communities in Africa.
Schedule
Thursday, 10 October, 2022
10:00 AM – 2:PM, US Central Time
---
Welcome
10:00 AM - 10:15 AM, US Central Time
---
Keynote Presentation:
Postcolonial Recoveries: The Promises and Perils of Digital Humanities
Roopika Risam, Dartmouth College
10:15 AM - 11:15 AM, US Central Time
---
PANEL 1: Decolonization, Archives and the Digital
11:15 AM - 12:30 PM, US Central Time
Moderator: Ademide Adelusi, University of California
Judith Opoku-Boateng, J. H. Kwabena Nketia Audio Visual Archive, University of Ghana
Tapping History to Rebuild the Future: J. H. Kwabena and the Making of a Postcolonial Archive

Etim Eyoh, The Nigeria Nostalgia Project
Using Social Media To Recover Nigerian History

Tinashe Mushakavanhu, University of Oxford
Metaphors and metadata: Experimenting with technologies of repatriating stories

Samba Camara, University of North Carolina
Pulaar Islamic Manuscripts and their Audiences in Senegal
---
Break
12:30 AM - 12:40 PM
---
PANEL 2: Algorithmic Systems and African Languages
12:40 PM - 1:45 PM, US Central Time
Moderator: Tunde Adegbola, African Languages Technology Initiative, Ibadan, Nigeria
Salomey Ossei, Research Assistant, DeustoTech
NLP for Ghanaian Languages (Khaya AI)

Ife Adebara, University of British Columbia
Challenges of NLP technologies for African languages

Wuraola Oyewusi, Teaching Data Science in Yoruba
Scaling digital technologies in African languages, insight from teaching Yoruba on social media

David Adelani, Universität des Saarlandes; Germany Masakhane NLP
A Few Thousand Translations Go a Long Way! Leveraging Pre-trained Models for African Languages
---
Closing Dialogue:
Digital Humanities and the Recovery of the African Past
1:45 PM to 2:25 PM US Central Time
Jennifer Hart, Wayne State University & Kuukuwa Manful, SOAS
---
Closing
2:25 - 2:30 PM US Central Time
Speakers
Roopika Risam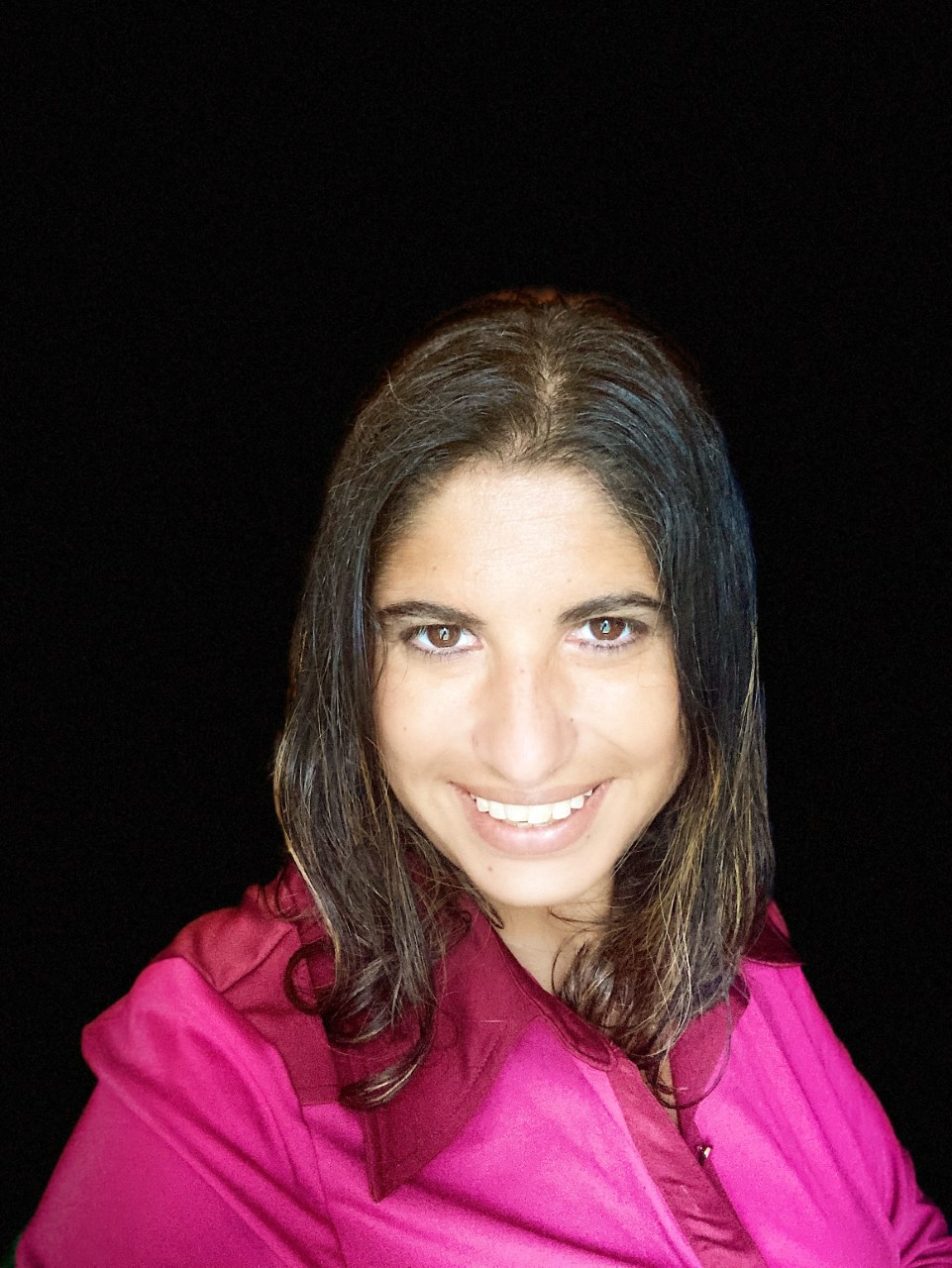 Roopika Risam is Associate Professor of Film and Media Studies and of Comparative Literature at Dartmouth College, where she is part of the Digital Humanities and Social Engagement Cluster. Her research interests lie at the intersections of postcolonial and African diaspora studies, humanities knowledge infrastructures, and digital humanities. Risam's work building humanities knowledge infrastructures has been supported by over $3.6 million in grants from the Andrew W. Mellon Foundation, National Endowment for the Humanities, Institute for Museum and Library Services, Mass Humanities, and the Massachusetts Department of Higher Education.
Her first monograph, New Digital Worlds: Postcolonial Digital Humanities in Theory, Praxis, and Pedagogy, was published by Northwestern University Press in 2018. She is the co-editor of Intersectionality in Digital Humanities (Arc Humanities/Amsterdam University Press, 2019) and South Asian Digital Humanities: Postcolonial Mediations Across Technology's Cultural Canon (Routledge, 2020). Risam's latest co-edited collection The Digital Black Atlantic in the Debates in the Digital Humanities series (University of Minnesota Press) was published in 2021. Her current book project, "Insurgent Academics: A Radical Account of Public Humanities," which traces a new history of public humanities through the emergence of ethnic studies, is under contract with Johns Hopkins University Press.
Judith Opoku-Boateng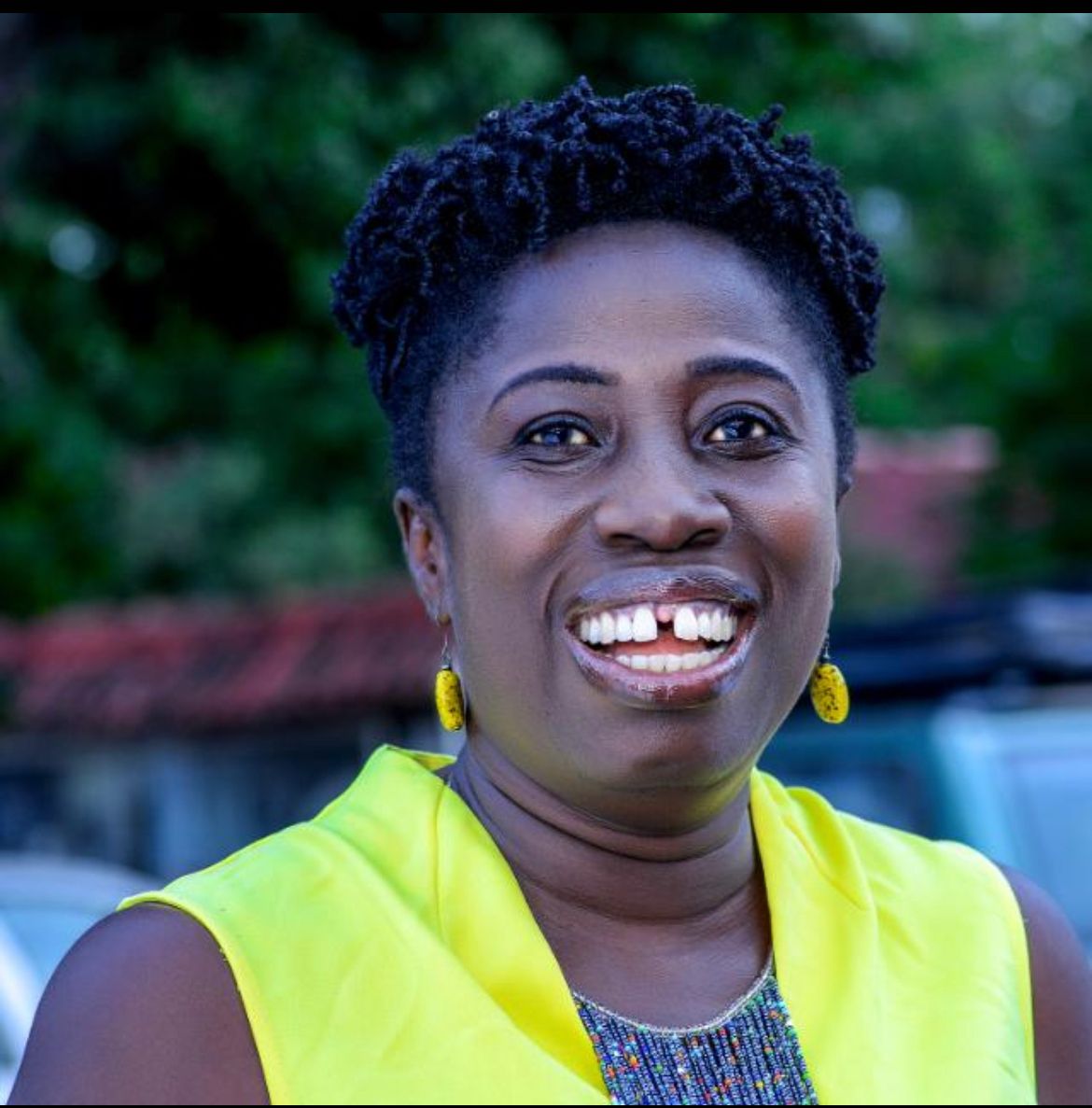 As head Archivist of the J.H. Kwabena Nketia Archives at the Institute of African Studies, University of Ghana, Judith oversees an audiovisual heritage preservation programme which supports both academic research and creative engagement. She holds formal qualifications in Sociology and Archival Studies respectively, from the University of Ghana. Beyond the University, Judith has served as a private consultant for local and international Organizations including Commonwealth Human Rights Initiative and ICCROM, where she also functioned as a resource person and local organising Chair for ICCROM's SOIMA programme in July 2017. Judith is a US State Alumni (International Visitor Leadership Programme 2011). She currently serves as the Vice President for Communications for International Association for Sound and Audiovisual Archives (IASA), as well as its Ambassador for Ghana and West Africa. She also serves on the Advisory Board of the Industry Programme: Preservation of Africa's Audiovisual Media Assets. Additionally, Judith serves on the National Committee of the Memory of the World Programme in Ghana, (a UNESCO initiative) Judith has published in peer reviewed journals and continues to advocate for the care of audiovisual heritage materials in her region, through various initiatives.
Etim Eyo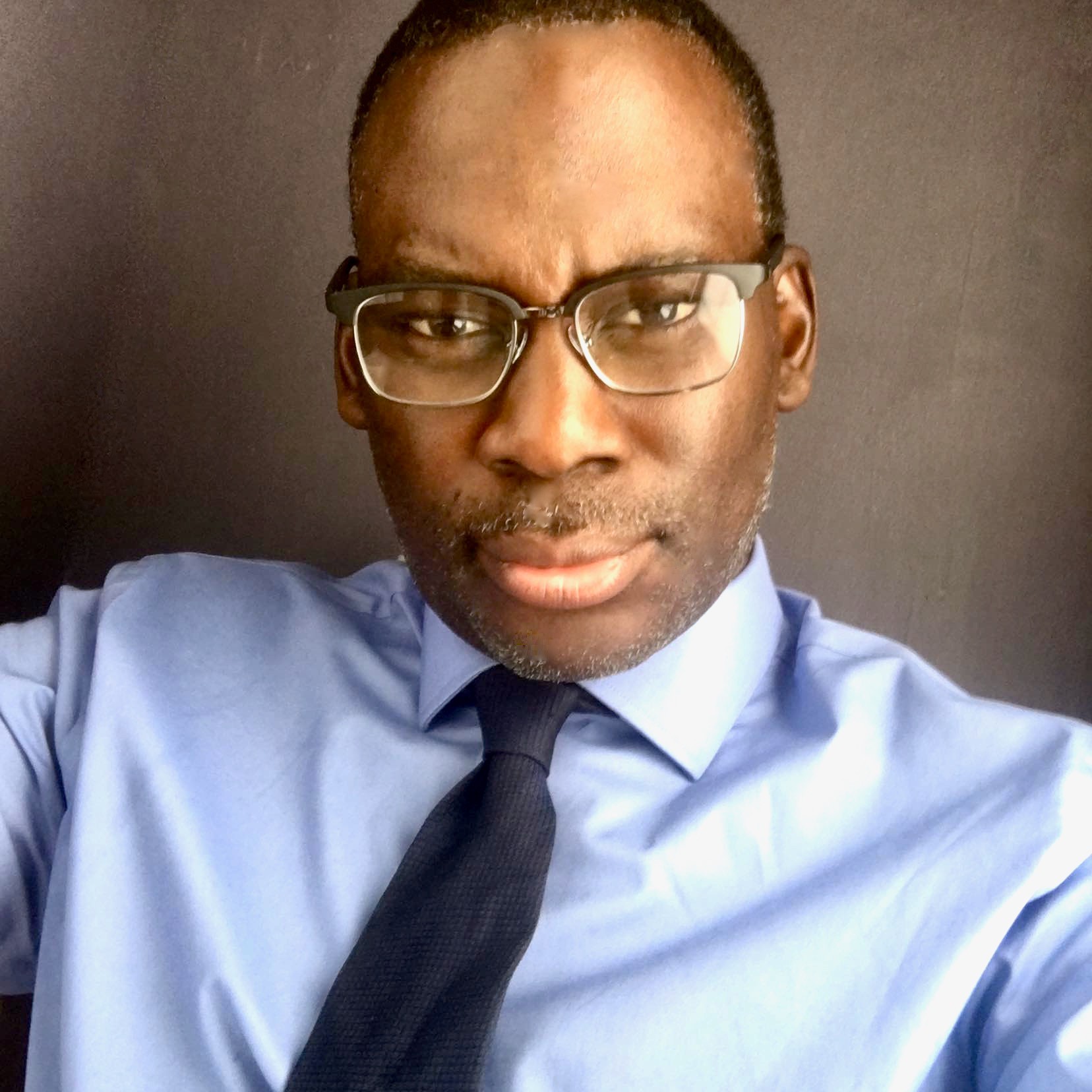 Etim Eyo is the founder of the Nigeria Nostalgia Project. Since 2010, the Project's major activity has been centered around collecting, sharing and creating conversations around photo, video and other document formats, from as far back as availability will allow. This activity is supported on a variety of social media platforms where he, together with other site admins, manage and moderate discussions between scholars, students, thinkers, observers, commentators and general enthusiasts. From there we synthesize those conversations into historical data that, for the first time, are from our own perspective. The project engages a growing community of over 100,000 participants, and a record of over 40,000 documents.
Tinashe Mushakavanhu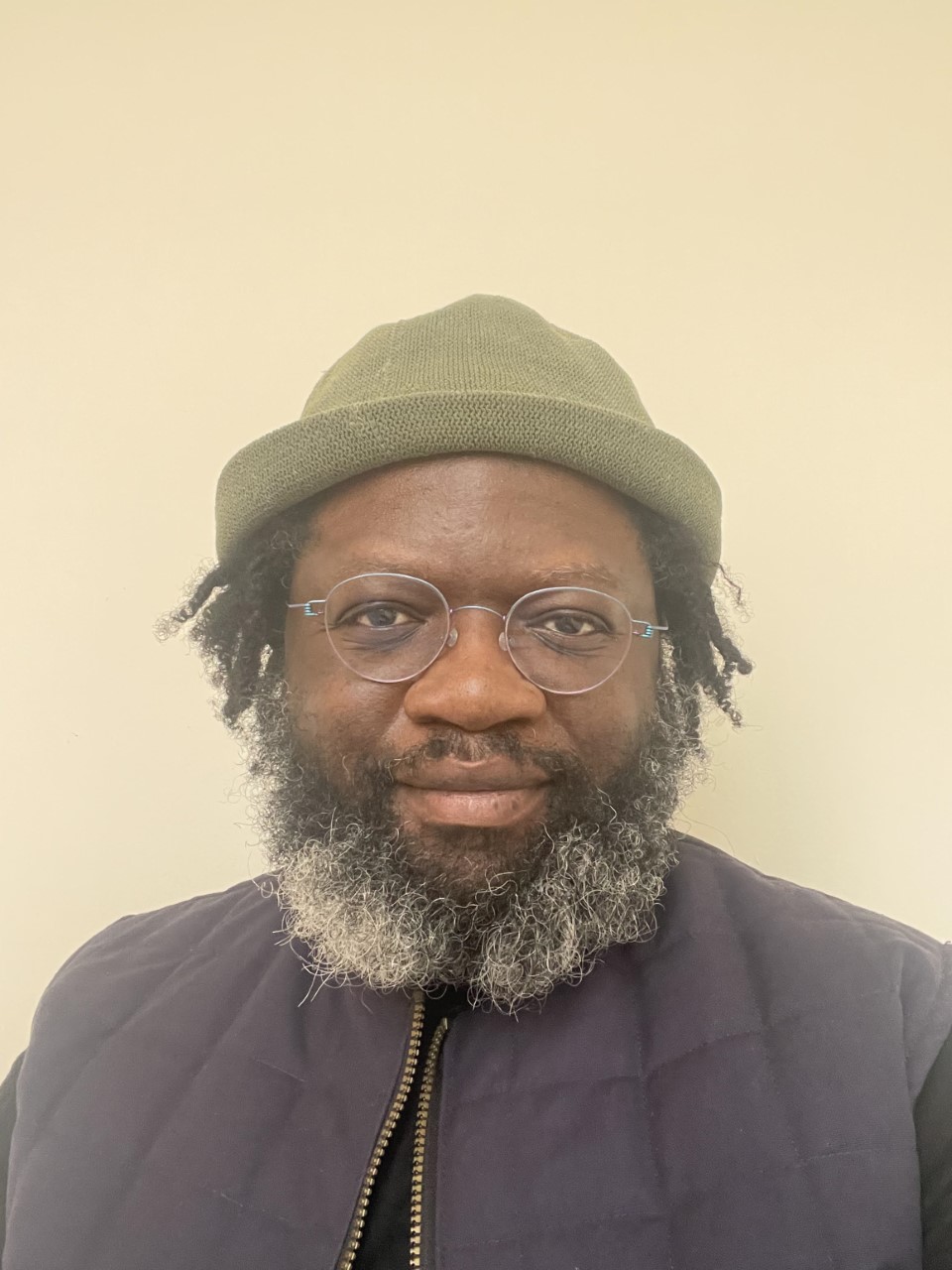 Tinashe Mushakavanhu is a Junior Research Fellow in African & Comparative Literature at St Anne's College, University of Oxford. The central theme of his research is the role of literary culture in documentation, historical knowledge, and political power. And his work manifests in interdisciplinary modalities.
Samba Camara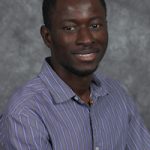 Dr. Samba Camara is a Teaching Assistant Professor of African, African American, and Diaspora Studies at the University of North Carolina at Chapel Hill. He has published articles and book chapters on the influence of Islam on West African popular music and culture. His forthcoming monograph, A Muslim Afropolitanism: The Ethics of Personhood in Senegalese Popular music, explores the ethics and aesthetics of grassroots community building in Senegal's Sufi inflected music. Dr. Camara has recently led a major digitization project funded by the British Library, in which he collaborated with his colleague Dr. Mwamzandi to collect and preserve over 6,000 pages of traditional Islamic manuscripts authored by nineteenth and twentieth century Pulaar speaking scholars. At UNC Chapel Hill, Dr. Camara teaches courses on Muslim Black popular culture and African literature and performance.
Salomey Osei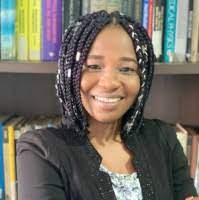 Salomey Osei is a research assistant at DeustoTech. She is also a ML researcher at Masakhane and the research lead of unsupervised methods for Ghana NLP. She is passionate about mentoring students, especially females in STEM.
Ife Adebara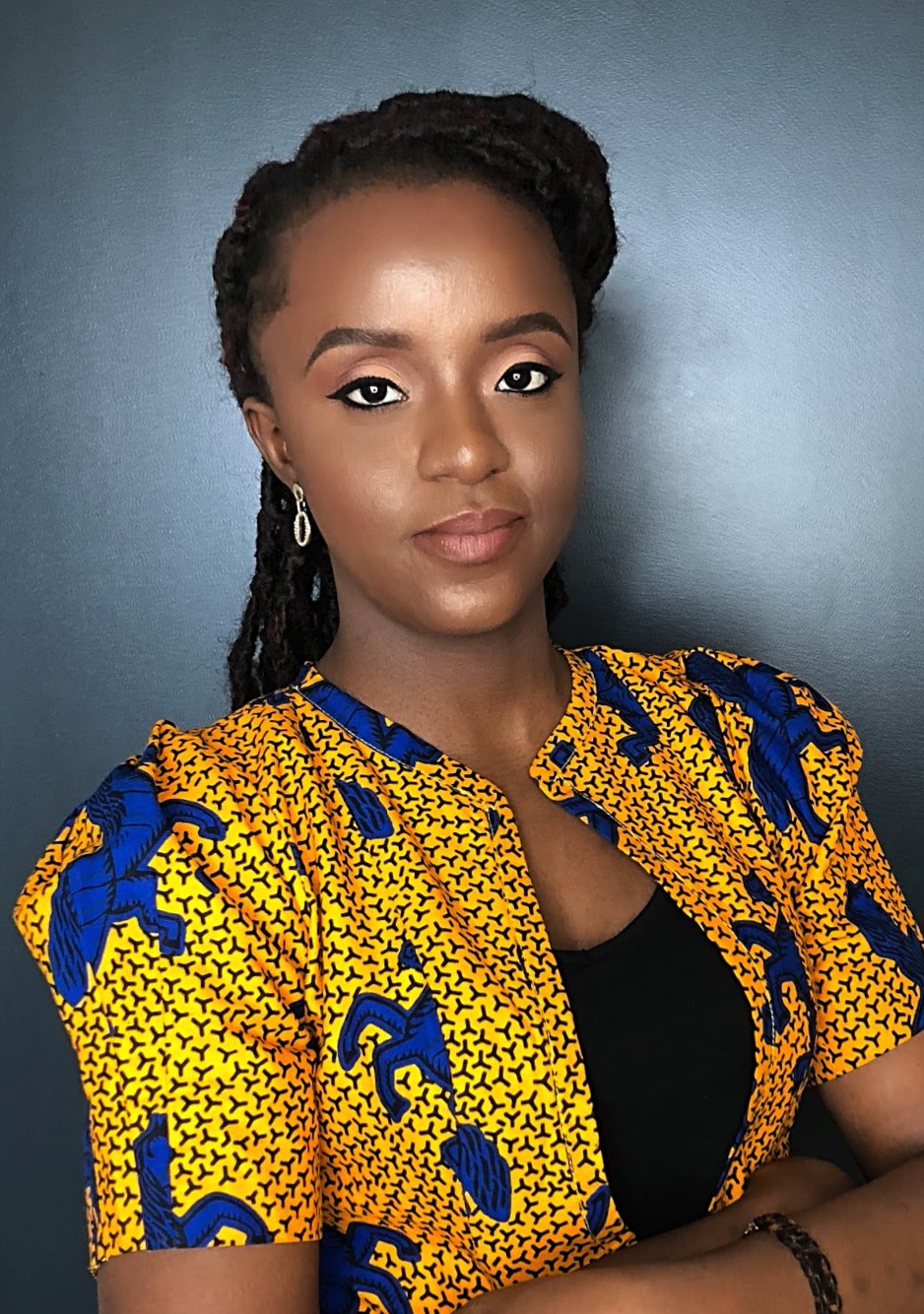 Ife Adebara is a PhD candidate in the Cognitive Systems Program at the Department of Linguistics, University of British Columbia (UBC). She is a member of the Deep Learning and Natural Language Processing Group, working under the supervision of Professor Abdul Mageed. Ife is currently a UBC Public Scholar and an associate member of the African Languages Technology Initiative (ALT-i) in Nigeria. For her PhD dissertation, Ife is developing deep learning technologies for African Languages and is engaged in work to make "computers usable in African languages". In her research, Ife advocates for Afrocentric NLP for African languages, in order to ensure that the unique features of African languages which distinguish them from Indo-European languages are properly modelled in language technologies developed for African languages. Her most recent work to appear in COLING 2022, clearly describes one such demarcating feature.
Wuraola Oyewusi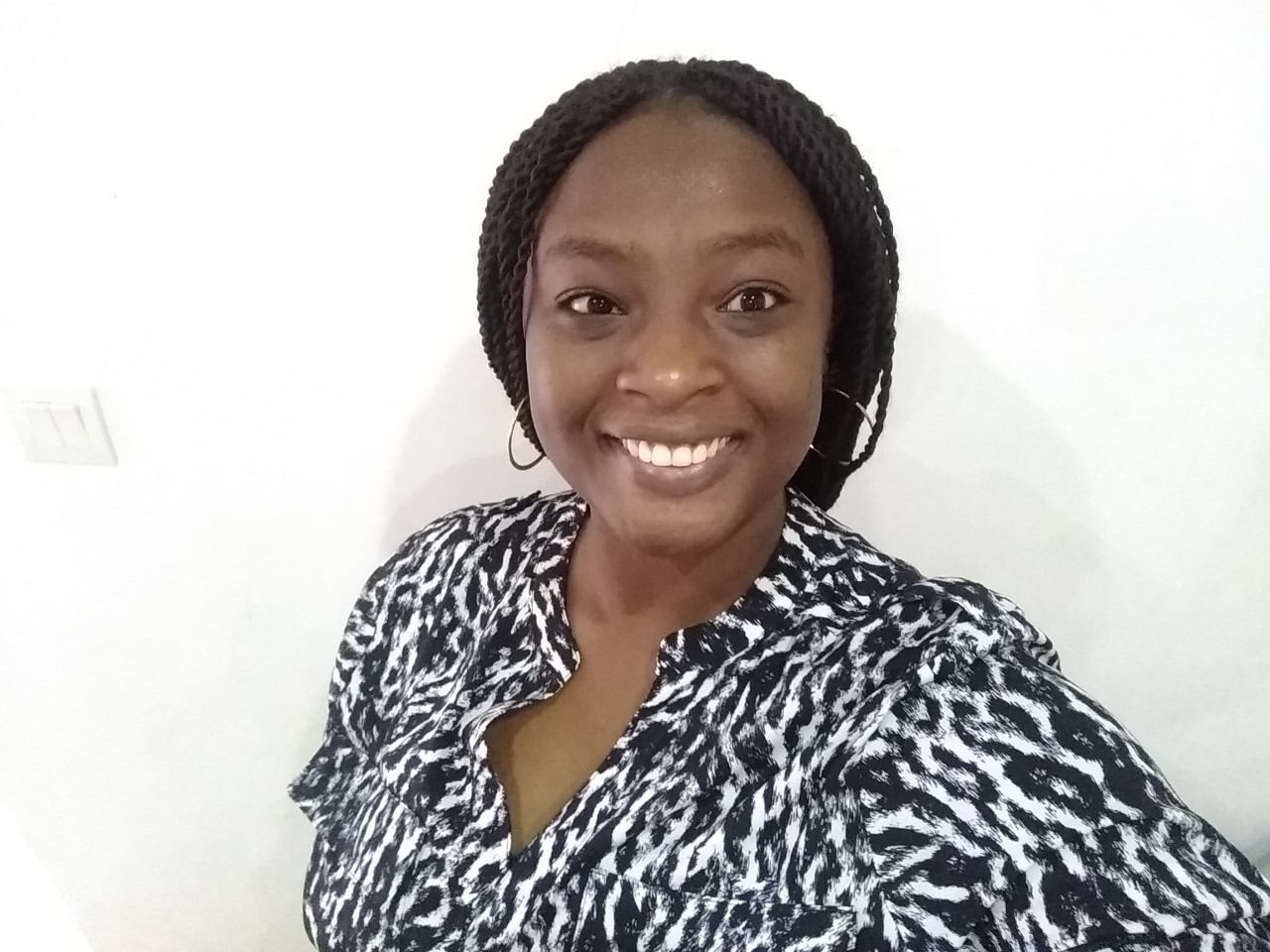 Wuraola Oyewusi is a pharmacist and data scientist, a passionate professional committed to advancing Artificial Intelligence practice. She is currently a Researcher (Data Science and Data Curation) at Imperial College London and previously Led Research and Innovation at Data Science Nigeria. Her research interest is in Natural Language Processing and she has also been in the forefront of the unstructured data application and open source access, especially in the area of health and language. She is the Author of the Hand-on Natural Language Processing course on LinkedIn Learning, contributed to the Springer AI in Medicine textbook and teaches Technology concepts in Yoruba on YouTube. You can follow her publications here.
David Adelani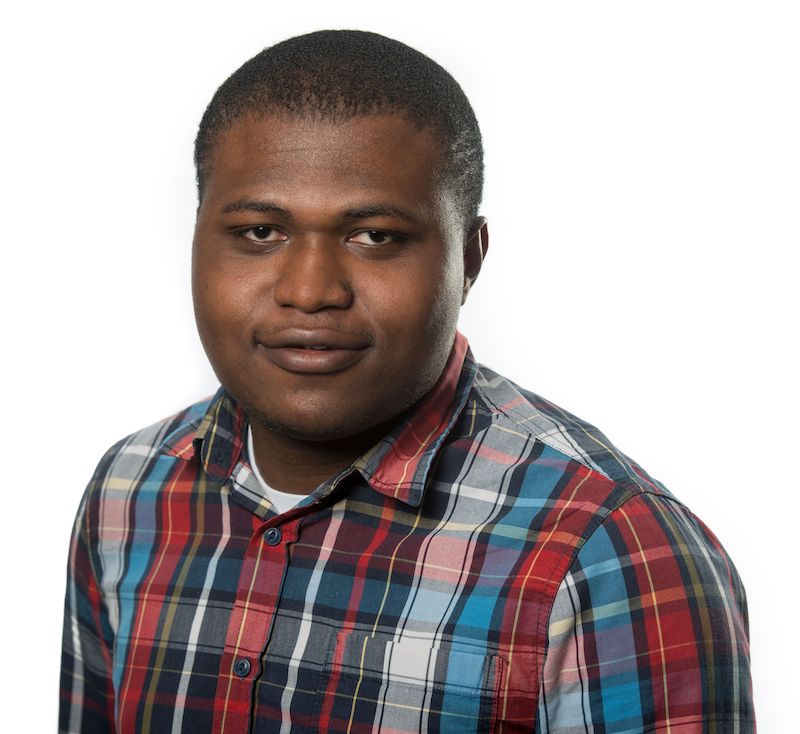 David Ifeoluwa Adelani is a doctoral student in computer science at Saarland University, Saarbrücken, Germany, and an active member of Masakhane NLP - a grassroots organization whose mission is to strengthen and spur NLP research in African languages, for Africans, by Africans. His current research focuses on NLP for African languages, multilingual representation learning, and privacy in NLP.
Link to Project: https://github.com/masakhane-io/lafand-mt
Jennifer Hart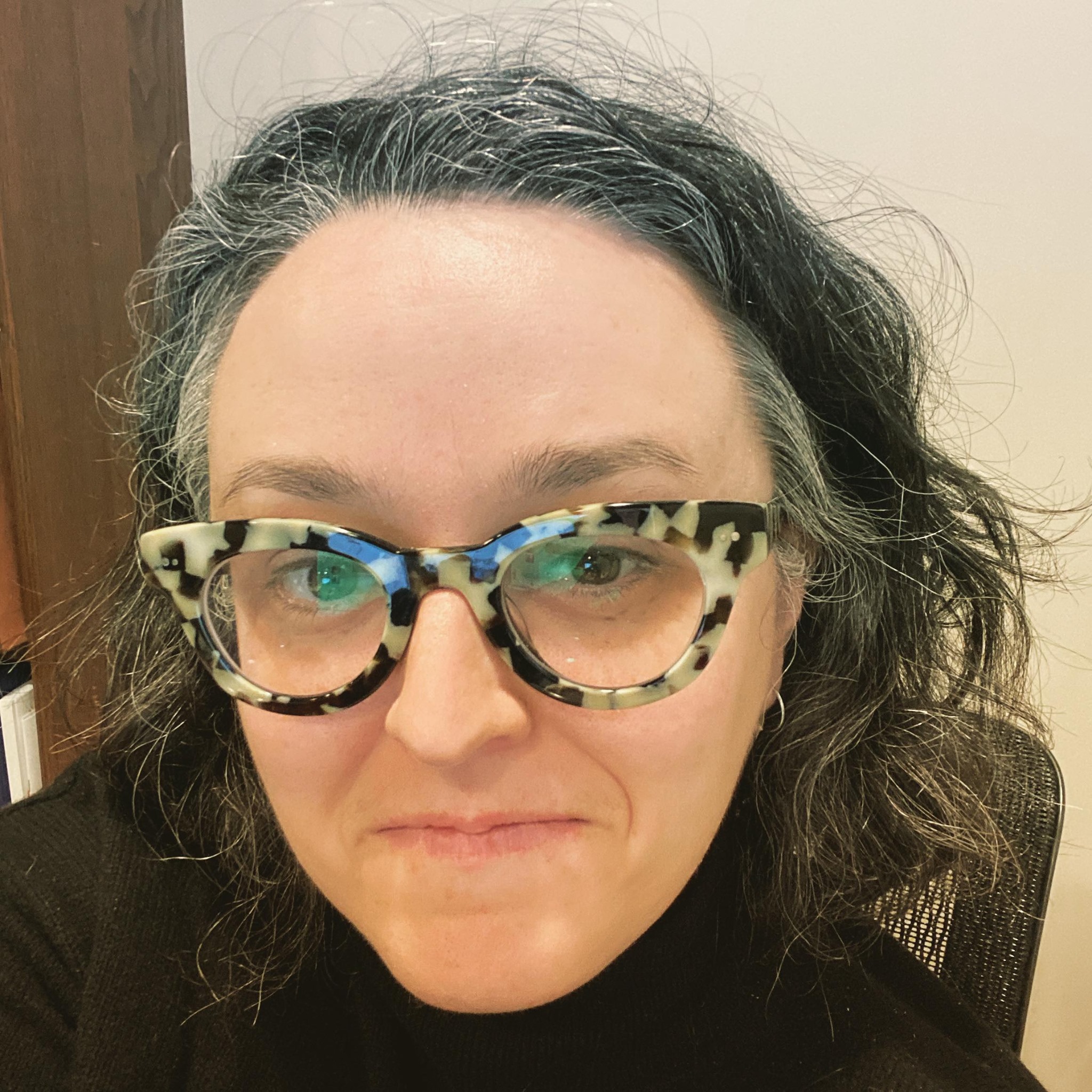 Jennifer Hart is an Associate Professor of History and Affiliate Faculty in Anthropology and Entrepreneurship & Innovation at Wayne State University. Her research explores the history of mobility, infrastructure, technology, and space in Ghana, West Africa. Her first book, Ghana on the Go: African Mobility in the Age of Motor Transportation (Indiana University Press, 2016), was a finalist for the African Studies Book Prize. She directs the public digital history project Accra Wala and writes frequently for public audiences in a range of venues including The Washington Post, Africa is a Country, The Conversation, and Nursing Clio.
Kuukuwa Manful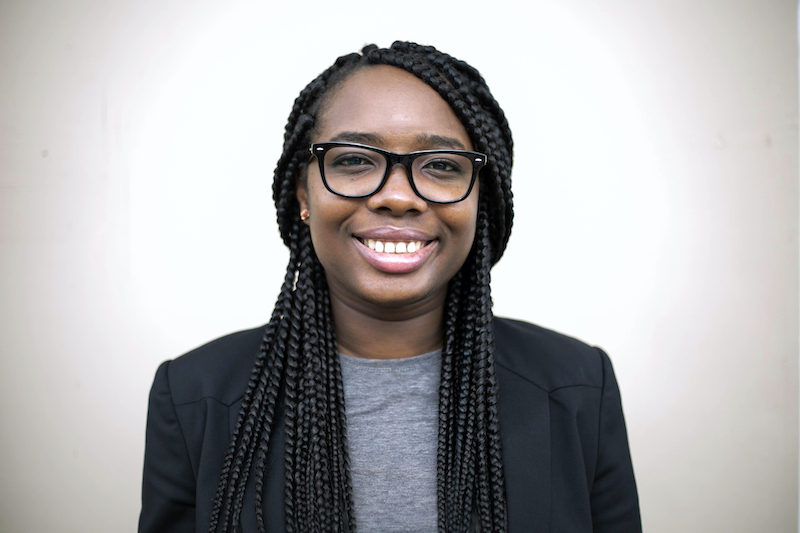 Kuukuwa Manful is a trained architect and researcher who creates, studies and documents architecture in Africa. She is a visiting post-doctoral scholar at the Center for Advanced Study in the Behavioral Sciences (CASBS) at the University of Stanford, and a post-doctoral researcher on the African State Architecture Project at SOAS, University of London.
Through her Accra Archive project, she has digitised a collection of endangered historical architectural material pertaining to architecture, construction, and urban regulation in Ghana. She also curates adansisɛm - an architecture collective that documents Ghanaian architecture theory, research and practice, and co-founded and runs sociarchi - a social architectural enterprise that advocates for, and provides architectural services to people who ordinarily cannot afford architects.
Her PhD research at SOAS, University of London examines nation-building, social class, and modernities through an analysis of the sociopolitical and physical architectures of secondary schools in Ghana. She holds Masters and BSc Architecture degrees from the Kwame Nkrumah University of Science and Technology (KNUST), and an MSc in African Studies from the University of Oxford.
---
Sponsors
---


---